Alma Ágústsdóttir was recently elected the president of the Aurora Student Council which belongs to the international collaborative university network Aurora. She will be replacing Callum Perry who was appointed on behalf of the University of East Anglia and she is the second student at the University of Iceland to be appointed as the council's president, her predecessor, Elísabet Brynjarsdóttir, held the position from 2018-2020.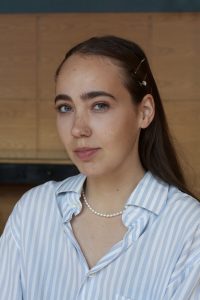 Alma is a 26 year old masters' student of Translation Studies at the University of Iceland and holds a BA-degree in English from the University. In 2015, Alma graduated from Hamrahlíð College but that same year she won The International Public Speaking Competition, held yearly by the international charity organisation The English-Speaking Union. She subsequently worked at the organisation's offices in London, in the summers of 2017 and 2018, as an Education Network Officer. Additionally, she has been hired twice as a mentor for the competition and in 2021 she judged the finals. Alma has also worked as a Supporting Officer at the after-school programme Selið since 2016.
Alma has extensive experience when it comes to Student Council. In 2016 she was elected a member of the Student Council, that year she was also the president of the school council of the School of Humanities, held a seat on the Student Council's board and was the Council's secretary. Currently, Alma is the Student Council's International Officer.